About us
Synartro AB
Synartro is a Swedish research and development company that develops improved treatments using patented delivery technology combined with existing proven drugs. The preclinical lead program, SYN321, is based on a novel therapy combining diclofenac covalently bound to hyaluronan for the treatment of osteoarthritis (OA), a disease that today leaves up to 50% of patients without adequate pain relief. The company's initial focus is in knee OA with the potential of further expansion.
History
Bengt Lindqvist, part of the team behind the hyaluronic acid substance Healon from Pharmacia, invented the now-called SYN321. Together with a team of experts in synthetic organic chemistry and medicinal chemistry, research and development of the SYN321 commenced. In 2013, an animal study in horses has demonstrated that SYN321 is safe without observed side effects.
Synartro has an ongoing collaboration with the Swedish University of Agricultural Sciences, SLU.
Technology & Portfolio
Drug delivery platform
Synartro develops improved treatments using a patent-pending drug delivery technology that enables a sustained drug release. Combined with proven drugs, Synartro offers novel uses of existing drugs for human and potentially veterinary applications.
Lead program, SYN321
Drug candidate SYN321 is an intraarticular injection, containing diclofenac and hyaluronan, in development for the treatment of knee OA. It is the unique binding between diclofenac and hyaluronan that enable therapeutic benefits of SYN321 such as reduced side effects, prolonged pain relief as well as reduction of inflammation and pain. Compared with other treatments, considerably less SYN321 substance is needed for desired efficacy. SYN321 also has disease-modifying potential, which could slow down or, in best case, stop the disease progression entirely.
SYN321 has the potential to become the preferred second-line treatment for knee OA.
Status
SYN321 is in preclinical stage and has completed a study in horses at the Swedish University of Agricultural Sciences, SLU. The results from the study indicated very good tolerability and favorable pharmacokinetics. The next step will be to further investigate the manufacturing and toxicity of SYN321 to advance the drug candidate's regulatory program towards clinical trials.
Patent
Synartro has filed a compound patent, currently pending, for the unique binding of hyaluronan and pharmaceutical active substances. It is the company's current assessment that this patent provides the strong protection needed to get ahead of the generics market.
About knee OA
Patients
OA is a chronic, slowly progressive, joint disease caused by the breakdown of joint cartilage, which leads to reduced motion and pain. OA is generally diagnosed in people over 40 years of age and mainly affects the knees, hip and hands. Women have a higher risk of becoming affected by OA, as well as individuals with physically stressful jobs or those affected by obesity.
24M
Prevalence
Roughly 24 million patients are, today, estimated to be treated with a drug treatment for knee OA. An early diagnosis generally yields best treatment outcomes. There are four disease stages: doubtful, mild, moderate and severe. About 46% of patients have a mild to moderate disease, while the other half (55%) have moderate to severe knee OA.
Treatment
At diagnosis, knee OA is commonly treated with physiotherapy and exercise where it is key to focus on pain relief and reducing inflammation. There is an unmet clinical need for novel drugs that can inhibit or slow down the disease progression without increasing the side effects. Based on the current standards, the novel combination of SYN321 with demonstrated favorable safety profile in preclinical trials is well-positioned as a second-line treatment for OA.
Current treatment steps
Step 1
At early diagnosis of mild knee OA, the patient receives either glucosamine sulfate and/or chondroitin sulfate or paracetamol (rescue analgesic). If symptoms remain, topical NSAIDs and regular exercise is prescribed.
Step 2 – novel SYN321 therapy
As a second-line treatment intermittent or continuous oral NSAIDs (non-selective, COX-2 selective, naproxen, etc.) is given as symptom reliever. If additional treatment is needed, the patient can receive either intraarticular hyaluronate such as SYN321 or intraarticular corticosteroids.
Step 3
For the moderate progression stage of knee OA, the symptoms and pain from the breakdown of joint cartilage can be relieved with weak and short-term opioids or alternatively Duloxetine.
Step 4
Once the disease has reached the point of completely broken down joint cartilage, none of the previous treatment steps can reduce the symptoms. The final treatment option for severe OA is joint replacement surgery.
Market
Unmet needs
There is currently a major demand for OA treatments with improved safety and efficacy profiles within the medical community as well as a strong desire to avoid surgery and opioids. The increasing interest in intraarticular combinations offering these benefits is making the SYN321 a great candidate for future treatments.
Our solution
SYN321 has shown beneficial properties with favorable side effect profile and fast and long-term pain relief in animal studies. The novel combination therapy of SYN321 can possibly provide patients the ability to live an active life again. A patent has been filed for the unique binding between diclofenac and hyaluronan in SYN321, which offer several competitive advantages such as a better side-effect profile compared to competing injectables, oral diclofenac and other NSAIDs.
Trends
There is a clear trend towards more combination treatments instead of the use of one-substance products, which cannot treat all aspects of a disease. The market share for hyaluronic acid treatments has also recently grown, which together with an increasingly overweight population, the aging society and an increasing population, is promising for the future of SYN321.
Potential
The annual market opportunity for SYN321 is estimated between $324M – $700M looking solely at the seven major markets: The France, Germany, Italy, Japan, Spain, UK, and the US. Synartro's current focus is on Europe and the US. The market is expected to grow with a need for better treatments.
Board of Directors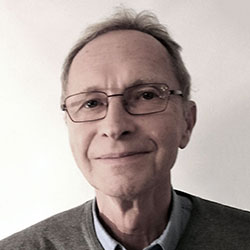 Bengt Lindqvist
PhD, CSO & Chairman
Bengt has worked at Pharmacia, Kabi-Pharmacia, Pharmacia-Upjohn, Pfizer and Biovitrum. He has experience of chemical modifications of hyaluronan and other polysaccharides. He has also been involved in medicinal chemistry projects and has acted as a manager and project leader in various research groups and departments.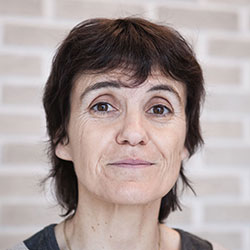 Corine Sandström
PhD
Corine is a professor of organic chemistry at the Swedish University of Agricultural Science. She has an impressive range of publications in characterization of biopolymers, mainly polysaccharides. Together with her research group, she has developed several NMR and MS methods.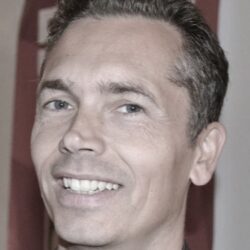 Rune Ringom
MSc
Rune has a background at SINTEF, Dyno industries, Biovitrum, Clanotech and OnTarget Chemistry. He has expertise in organic chemistry.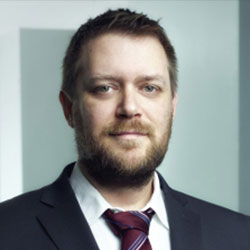 Fredrik Lehmann
PhD
Fredrik has held several positions at Pharmacia, Biovitrum and Personal Chemistry. He is also founder of six chemistry or life science related companies, where OT Chemistry was acquired by Recipharm in June 2015. Expert in CMC.
Contact us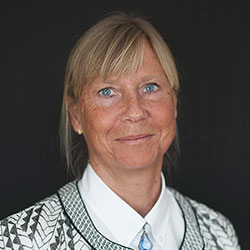 Monika Vedin
CEO
monika.vedin@synartro.com
+46 (0)703 969 479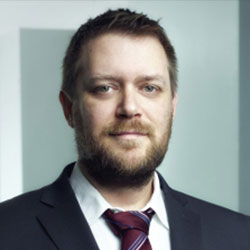 Fredrik Lehmann
Board member
fredrik.lehmann@synartro.com
+46 (0)733 541 239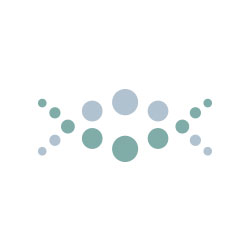 General inquiry

info@synartro.com
Investors
Synartro is a Swedish research and development company that develops improved treatments using patented delivery technology combined with existing proven drugs. The initial focus area is knee OA, a disease with significant demand for treatments with improved efficacy and safety profiles for the growing patient population.
The company plans to develop its lead program through the final concluding preclinical studies and into clinical phase, where the aim is to move forward with a resource-rich pharmaceutical company with established channels for further development and commercialization.
The company is currently in a transition phase seeking investments to enable continued development of its promising lead program SYN321.

For further information, please do get in touch with Monika Vedin, CEO.